Tim Wood, AIF®, Principal
971.266.3134
tim@fosterandwood.com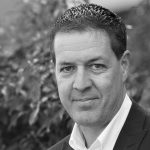 While I grew up in Eugene, OR, I attended Oregon State University for my bachelor's degree. My wife and I moved to Portland while earning my master's degree from Lewis & Clark College.
A tragic family experience called me to the profession of servicing as a fiduciary to retirement plans. My father, a hard-working man, had his financial future short-changed when his pension plan was forever damaged by the conflicts of interest of the plan's broker.    
I entered the profession in the fall of 2001 determined to ensure that I would create better futures for everyone we serve.   
Earning my way through school via the construction trades came with the added benefit of becoming a journeyman carpenter. My family has endured the renovation of many homes in the Portland area.
Following my wife's non-profit career, I have volunteered with numerous non-profits in the Portland area, including fundraising and clearing out the banquet hall after a gala event.
I currently serve on the Board of Directors of Exceed Enterprises, exceedpdx.com, a non-profit dedicated to providing employment and other therapeutic opportunities to individuals with diverse abilities.
Today, you will find me swinging a hammer on my latest project, cheering on the Beavers, watching the Gresham Rhythmettes Dance Team wow the competition crowd, and spending time with my wife and four children.
David Foster, CFP®, Principal
971.266.0704
david@fosterandwood.com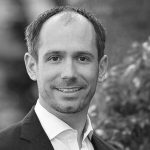 Growing up, I would hear my father talk about brokers churning accounts to generate commissions and banks cheating their own customers. The message was clear: the financial industry was an enemy, not a friend. I was puzzled, and intrigued.
Jumping into a burst bubble
In college, professors in finance classes taught me how to properly "value" stocks and other investments, but I knew investing couldn't be that simple. So, with my B.S. degree in Business Administration (from The American University) in hand, when I saw a job listing for "stock broker trainee," I jumped at the opportunity.
It was 2002. My first job was selling stocks in the wreckage of the tech crash. I entered the industry just as many brokers were leaving.  I was determined to not make the same mistakes in managing my clients' money.
Almost 20 years of successful experience
Today, I have more than 18 years of experience in helping people to enjoy, preserve and grow their wealth. I am a CERTIFIED FINANCIAL PLANNER™ professional with strong expertise in all aspects of family wealth: investment management, estate planning, retirement planning, tax planning, asset protection and insurance.
I have acquired this expertise by working with a broad range of financial services firms. Before I founded Foster & Wood, I was Director of Financial Planning at Deschutes Investment Advisors. Throughout my advisory career I have been exposed to many aspects of the financial industry at Smith Barney and Phillips & Company Securities.